Here's what's coming out in April 2016!
[these are the books I'm looking forward to this month
]
Which ones are you most excited about?
Leave me a comment with your list and I'll try to get a giveaway for the most anticipated release! :)
Did I miss an April Christian Fiction release
that you've been looking forward to?
Give it and the author a shout out in the comments!
**The Bachelor Girl's Guide to Murder
(Herringford and Watts Mysteries #1)
by Rachel McMillan
April 1st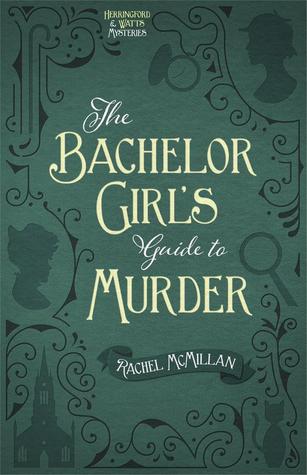 Book Description:
In 1910 Toronto, while other bachelor girls perfect their domestic skills and find husbands, two friends perfect their sleuthing skills and find a murderer.
Inspired by their fascination with all things Sherlock Holmes, best friends and flatmates Merinda and Jem launch a consulting detective business. The deaths of young Irish women lead Merinda and Jem deeper into the mire of the city's underbelly, where the high hopes of those dreaming to make a new life in Canada are met with prejudice and squalor.
While searching for answers, donning disguises, and sneaking around where no proper ladies would ever go, they pair with Jasper Forth, a police constable, and Ray DeLuca, a reporter in whom Jem takes a more than professional interest. Merinda could well be Toronto's premiere consulting detective, and Jem may just find a way to put her bachelor girlhood behind her forever--if they can stay alive long enough to do so.
What Happened on Beale Street
(Secrets of the South Mysteries #2)
by +Mary Ellis
April 1st
Book Description:
A cryptic plea for help from a childhood friend sends cousins Nate and Nicki Price from New Orleans to Memphis, the home of scrumptious barbecue and soulful blues music. When they arrive at Danny Andre's last known address, they discover signs of a struggle and a lifestyle not in keeping with the former choirboy they fondly remember.
Danny's sister, Isabelle, reluctantly accepts their help. She and Nate aren't on the best of terms due to a complicated past, yet they will have to get beyond that if they want to save Danny.
On top of Danny's alarming disappearance and his troubled relationship with Isabelle, Nate also has to rein in his favorite cousin's overzealousness as a new and eager PI. Confronted with a possible murder, mystery, and mayhem in the land of the Delta blues, Nate must rely on his faith and investigative experience to keep one or more of them from getting killed.
Song of Silence
by Cynthia Ruchti
April 5th
Book Description:
Lucy and Charlie Tuttle agree on one thing: they're committed to each other for life. Trouble is, neither of them expected life to look like this. While Charlie retired early, Lucy is devoted to a long-term career . . . until the day she has no choice.
Forced to retire from her position as music educator in a small Midwestern K-8 school, Lucy can only watch helplessly as the program her father started years ago disintegrates before her eyes. As the music fades and a chasm separates her from the passion of her heart, Lucy wonders if her faith's song has gone silent, too. The musical score of her life seems to be missing all the notes.
When a simple misstep threatens to silence Lucy forever, a young boy and his soundless mother change the way she sees--and hears--everything.
The Reluctant Duchess (Ladies of the Manor #2)
by +Roseanna White
April 5th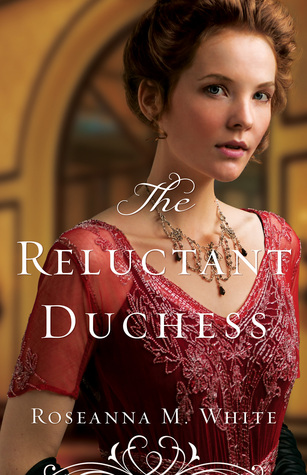 Book Description:
Lady Rowena Kinnaird may be the heiress to a Highland earldom, but she has never felt good enough--not for her father, not for the man she thought she'd marry, not for God. But after a shocking attack, she's willing to be forever an outcast if it means escaping Loch Morar.
Brice Myerston, the Duke of Nottingham, has found himself in possession of a rare treasure his enemies are prepared to kill for. While Brice has never been one to shy away from manor-born ladies, the last thing he needs is the distraction of Lady Rowena, who finds herself in a desperate situation. But when Rowena's father tries to trap Brice into marrying his daughter, Brice makes a surprising decision.
Rowena wanted to escape the Highlands, but she's reluctant to marry a notorious flirt. And when she learns that Brice is mixed up in questionable business with a stolen treasure, she fears she's about to end up directly in the path of everything she was trying to avoid.
**The Inheritance (Secrets of the Shetlands, #1)
by Michael R. Phillips
April 5th
Book Description:
The death of the clan patriarch has thrown the tiny Shetland Islands community of Whale's Reef into turmoil. Everyone assumed MacGregor Tulloch's heir to be his grand-nephew David, a local favorite, but when it is discovered that MacGregor left no will, David's grasping cousin Hardy submits his own claim to the inheritance, an estate that controls most of the island's land. And while Hardy doesn't enjoy much popular support, he has the backing of a shadowy group of North Sea oil investors. The courts have frozen the estate's assets while the competing claims are investigated, leaving many of the residents in financial limbo. The future of the island--and its traditional way of life--hangs in the balance.
Loni Ford is enjoying her rising career in a large investment firm in Washington, DC. Yet in spite of her outward success, she is privately plagued by questions of identity. Orphaned as a young child, she was raised by her paternal grandparents, and while she loves them dearly, she feels completely detached from her roots. That is until a mysterious letter arrives from a Scottish solicitor. . . .
A Twist of Faith
by +Pepper Basham
April 6th
Book Description:
Maybe the language of love doesn't have an accent, but with any other type of accent, Dr. Adelina Roseland feels confident she can correct it. Accent reduction is her specialty and she's worked ten years in research with it to attain her dream job: Professor at the University of Virginia. But all rookies must pass through the fire, so Adelina is sent to a tiny town in a crevice of Appalachia called Wise, Virginia, to begin a new program for their satellite university there. Determined to prove herself, Adelina makes a daring wager with her arrogant supervisor, Dr. Alexander Murdock. If she can pass Appalachian cow farmer, Reece Mitchell, off as a Harvard grad and help him with a job interview for a corporation in Chicago, then she can present her research at the National Convention in front of her newfound colleagues and hundreds of other professionals, launching her career to further heights and moving her as far away from Appalachia as possible.
But Adelina didn't plan for the faith and friction of single-dad Reece Mitchell or his chaotic family. Drawn into a culture she'd been trying to forget for the past fifteen years, Adelina finds the warmth of family, the hope of faith, and the joy of love melting away at the deep wounds of her past. But when Reece discovers that he's been a mere pawn in her step up the corporate ladder, will he be able to forgive her deceit or will their miscommunication end in two broken lives.
Will some good old-fashion Appalachian grit from a meddling mother bring rescue this culturally-diverse couple before they lose their chance to build a future of their own?
Stitching a Life in Persimmon Hollow
(Persimmon Hollow Legacy #2)
by +Gerri Bauer
April 16th
Book Description:
in the second novel of the Persimmon Hollow Legacy series, we meet starry-eyed seamstress Josefa Gomez.
Living with her aunt and uncle, the housekeeper and caretaker at Agnes and Seth's Taylor Grove compound, Josefa longs for the glamorous life of a fashion designer far beyond her small town. But her dreams of designing exquisite gowns for rich women in Paris and New York alarm her Tia Lupita, who fears that Josefa's ambitions are unrealistic for a girl of her station. In late 19th century America, a Mexican woman's best prospect may well be a suitable marriage and a position in the household of a kind employer. When Lupita announces a plan for Josefa to move away from Persimmon Hollow to live with distant relatives in Texas and prepare for an arranged marriage, the headstrong beauty knows she has to make an audacious choice.
Will Josefa follow her dreams of glamor or submit to her aunt's plans for stability and security? Can she find a way to use her gifts in a truly productive way? And when a choice arises between two suitors, will she choose a rich man who could give her all the outward trappings she desires, or a quiet carpenter who has fewer material goods—but a bigger heart?
The Magnolia Duchess (Gulf Coast Chronicles #3)
by Beth White
April 19th
Book Description:
Fiona Lanier is the only woman in the tiny Gulf Coast settlement of Navy Cove. While her shipbuilding family races to fill the demand for American ships brought by the War of 1812, Fiona tries to rescue her brother who was forced into service by the British Navy.

Lieutenant Charlie Kincaid has been undercover for six months, obtaining information vital to the planned British invasion of New Orleans. When a summer storm south of Mobile Bay wrecks his ship and scatters the crew, Charlie suffers a head injury, ultimately collapsing in the arms of a beautiful mermaid who seems eerily familiar. As Charlie's memory returns in agonizing jags and crashes, he and Fiona discover that falling in love may be as inevitable as the tide. But when political loyalties begin to collide, they'll each have to decide where their true heart lies.
(less)
*Release dates were taken from goodreads.com and confirmed with amazon.com
**These two books were incorrectly marked on goodreads and will release on amazon in April.